Become part of our success story
Our staff in all disciplines are bound by a common corporate culture.
They bring to life the brand essence "innovation and passion for technology", are committed, highly motivated and effective in the development of market-defining products and solutions for our worldwide customers.
They value the trusting, performance-orientated and team-based working environment.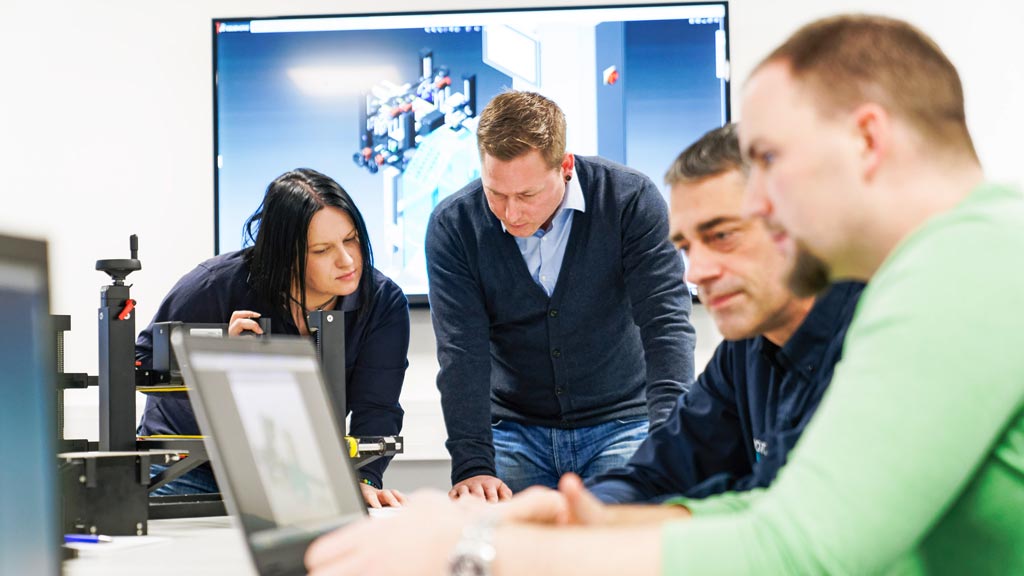 Along with our successful products, our customers value the flexibility and the focus on the most accurate solutions that can only be achieved with perfect team work and for which we are looking for good team players in all areas. We offer exciting career paths that cover all disciplines, as well as national and international areas of the organisation.
You will fit in if you prefer dynamic, entrepreneurial medium-sized enterprise structures to those of a large concern and you are motivated by extensive freedom of action with responsibility from the first day.
You want to work as an engineer in basic research? International sales is your passion? As a service expert you are interested in demonstrating your skills at the customer for a subsidiary abroad? Then read our current job advertisements. Or contact us directly.
As a sound, globally growing organisation we offer you many career areas and attractive positions that bring you and us forward.
Many of our staff have been in the organisation for more than ten years, some even since the start of the Wipotec success story. We are proud of this fact, as continuity and long-term satisfaction based on the attractiveness of development opportunities has become rare.
Would you like to change your career within Germany? Click here for vacancies at our headquarters in Kaiserslautern and our national locations (Germany).
Training and dual degree course
Are you a technology geek, interested in mechanics, electronics and IT? Then our training as a mechatronics engineer is just what you're looking for and will provide you with first-class opportunities in a globally successful company.
Are you looking for an engineering degree course with practical experience that encourages and challenges you from the start? In our dual study programs for the Bachelor of Engineering in cooperation with the Technical University of Kaisers­lautern and Kaisers­lautern University of Applied Sciences, you can choose between mechanical engineering, electrical engineering and mechantronics.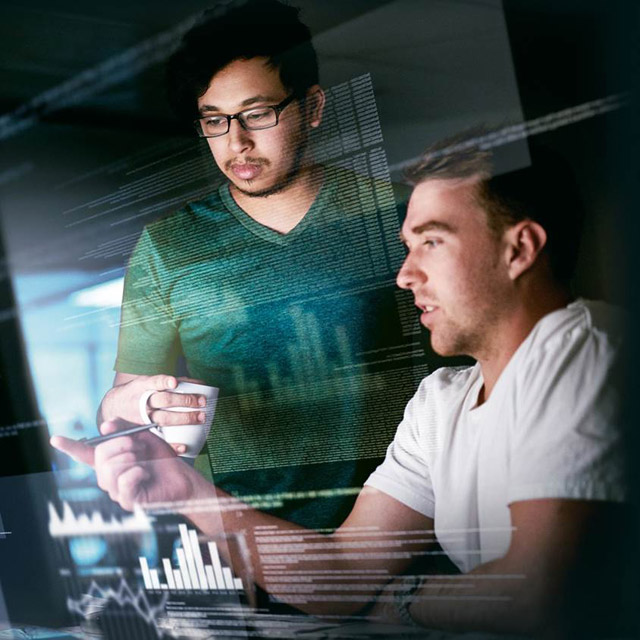 Technical University of Kaisers­lautern German scholarship
As in the previous year, Wipotec, together with the Technical University and the University of Applied Sciences in Kaisers­lautern, is supporting particularly gifted students with the German scholarship. In the current funding rounds of the scholarship programme for 2018 which is available throughout Germany, in addition to Wipotec, over 40 further sponsors from companies, foundations, associations and private individuals are taking part in the Kaisers­lautern region.
The Wipotec scholarship holders – currently one at the Technical University and two at the University of Applied Sciences – come from the fields of mechanical and electrical engineering. The contact between scholarship holders and sponsors is strengthened both by joint events at the universities and also by sponsors inviting the scholarship holders to take part in company tours and internships.
Wipotec is involved in regional youth development through the MINT school program (MINT stands for mathematics, information technology, natural sciences and technology).
The project is supported in the form of Lego Education sets for MINT, NAWI and robotics lessons. The first program was launched in 2017 in cooperation with the MINT working group of Rittersberg Gymnasium in Kaisers­lautern.