Vision inspection combined with X-ray scanners
In addition to foreign body detection, a combination of X-ray scanners and vision inspection system can examine additional product parameters, such as labels, printed batch information, and best before dates.
Two inspection systems become one unit – the space required is halved compared to two single units. The SC-V from Wipotec provides the most comprehensive inspection options for maximum product safety and quality.
X-ray inspection and vision inspection systems
With the SC-V, Wipotec provides a solution consisting of X-ray inspection and vision inspection which can be used for much more than just foreign body detection. The compact system can be used for a number of additional inspection tasks, all with the aim of ensuring the most comprehensive quality assurance of food on the smallest footprint possible.
Vision inspection takes place from the bottom-up and from the top-down. A height difference on the transport route enables operation without curtains, since this construction means that the radiation cannot escape via the transport openings at any time. The SC-V system is therefore particularly suitable for lightweight, flat products such as sliced meats in thermoform packages, mini cakes, biscuits or brownies.
One inspection system – many inspection tasks in one pass
Vision inspection systems supplementary to high-performance X-ray scanners: along with X-ray detection, they also check the information printed on the products (batch data, nutritional values, best before dates, barcodes, and others) for correctness, ensure the printing is flawless, and check for correct positioning and readability of all labels and stickers (OCR and OCV).
SC-V from Wipotec: The combination of high-performance X-ray scanners with vision inspection systems detects various product parameters in one pass.
Examples of the many varied inspection tasks:
Foreign body detection
Readability and position checking of all labels and stickers
Detecting the position or skewing of labels
Detecting broken products
Checking the external package and product dimensions
Checking for integrity of the seal
Reading barcodes or texts
Verifying cover films
Completeness check
Clip check
Mass determination
Filling level check
Detecting product inclusions with vision inspection systems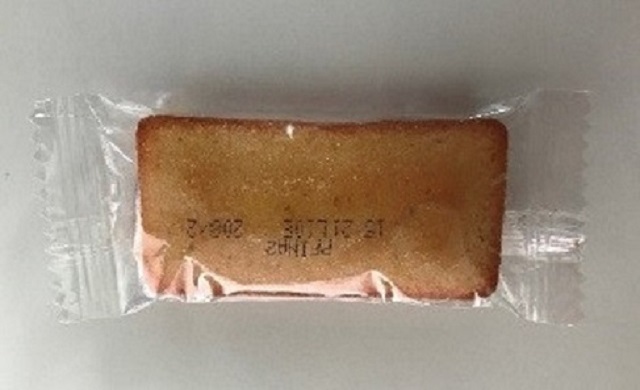 In the application example, the SC-V detects product inclusions in the transparent film seal.
Left: Mini almond cake, individually sealed, in ambient light
Right: Vision inspection image of mini almond cake, product inclusions are visible in the right-hand seal.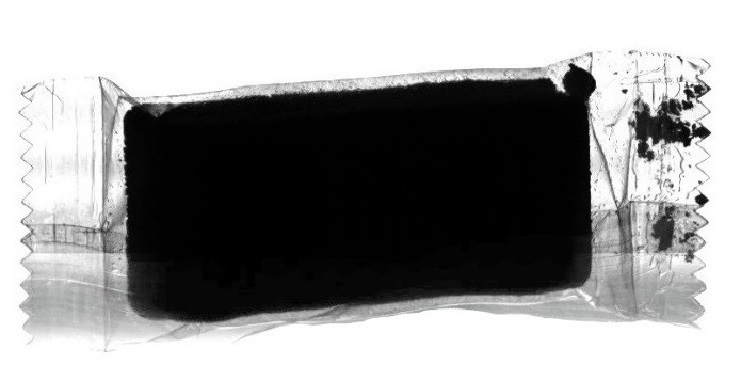 Hygiene requirements and high-speed inspection technology
Despite the strict hygiene requirements in the food sector and the detection of many different product parameters, the SC-V can be operated at high speeds. In the current application for the mini almond cake, the combination of optical and X-ray inspection is used at a speed of approx. 50 m/min and a throughput of up to 280 items/min.
High-speed blow nozzles make reliable rejection possible. Operation is via a large colour monitor displaying the current inspection images.
Excellent hygiene properties:
Easy and thorough cleaning
Ejection of rejected products into separate rejection bins
Meets all cleaning criteria and hygiene requirements of the food industry
Meets protection class IP54