Corporate Social Responsibility


Our conviction. Our beliefs.
Basic principles.
Code of conduct.
We are aware of our responsibility towards our environment, employees, and society. As a company,
it is important for us to be a reliable and fair partner to our business partners and customers.
With our Code of Conduct, we ensure that we continue to meet our high standards in the future.
Accepting

social challenges.
A company is always part of society. A significant part if it is a major employer in the region. Like us – Wipotec. It's about resource-saving use of materials, climate and environmental protection, and social commitment locally.
About an employee-oriented human resources policy and dealing fairly with suppliers. About exercising social and environmental responsibility in all areas of our business activity. For us, this is all part of corporate social responsibility (CSR).
Success in CSR spheres of action, synonymous with intellectual property law (technology, expertise, and customer information), is crucial to our business success.
The points below have been prepared by Wipotec GmbH and are valid for all existing branches and subsidiaries worldwide.
Have any questions or suggestions regarding this topic? Please contact us:
info(at)wipotec.com.
Openness and trust.

Respect, safety, and human rights.
Human rights in our company start with working conditions in which our employees can perform at their best, reach their full potential, innovate, and thrive. Our pay and employee benefits enable all employees and their families to enjoy a decent standard of living.
It goes without saying that for contract staffing we adhere to the Equal Pay Directive which places temporary employees on an equal footing with permanent employees. Thanks to our growth, we can take on most of the people we employ on a temporary basis to cope with order peaks as permanent employees after only a short time.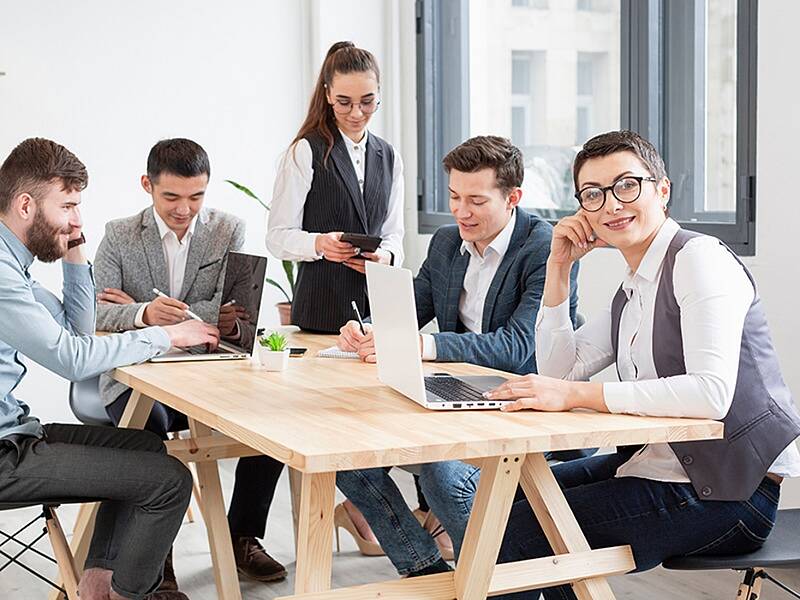 Our structures are clearly organised and transparent in terms of career advancement and progression. Many long-service employees and anniversaries are testament to this. The lifestyles and aspirations of our employees reflect the diversity of our workforce.
The trust and loyalty shown to the company by employees is similarly also the trust shown to customers and suppliers. Everyone in the company handles master data and customer information confidentially and we are committed to maintaining secrecy.
What we value. Respect.
We ensure that there are no cases of forced or child labour in our own company or along the value and supplier chain. By publishing the Modern Slavery Act statement, we took a stand against this as well as slavery and human trafficking. We fight racism and expect the same from our suppliers. The same applies to paying the minimum wage, paying for overtime, proper employment contracts and pay slips.
We treat all employees respectfully and equally. No-one is discriminated against or favoured based on their ethnic or national origin, their sex, age or physical characteristics, disability, religion, marital status, sexual orientation, or sexual identity. We do not tolerate any physical abuse, punishment, coercion or physical, mental, sexual, or psychological harassment. Intimidation in any form is prohibited.
We unite many nationalities and cultures under one roof.
Highest priority. Health.
The health and safety of our employees takes top priority. For example, we maintain high standards with regarding health protection, we pay attention to cleanliness in the workplace with our own cleaning team and ensure compliance with quality processes to prevent accidents.
Our employees have access to a wide range of health benefits, including some which extend beyond health and safety in the workplace, such as our own fitness centre which can be used free of charge. The state-of-the-art fitness equipment is supplemented with a range of courses aimed at strengthening mental, emotional and physical balance. Physiotherapy courses are also on offer in the studio. We have our own canteen where we provide our employees with healthy eating options. We also supply fresh fruit daily free of charge.
Joint successes.

Social responsibility.
Acting responsibly is our corporate contribution to sustainable development in the areas of activity relating to the market, the environment, employees, and the community.
We make a large positive contribution to our social obligation by making sustainability into an even more important element of our strategy. We strive to act responsibly and sustainably in all processes. We regularly discuss what sustainable corporate management means on many levels of the company. The results are implemented promptly. This also applies to the digitalisation of business processes and the assessment and avoidance of its social and environmental risks.
Our business ethics are also based on the principle that we do not tolerate corruption, bribery, or fraudulent business practices of any type. The motto here is being successful together and responsibly.
We consistently eliminate all activities that prevent fair competition. We comply with antitrust laws. Collusion is prohibited so that prices and terms cannot be influenced.
Creating values. For ourselves and others.

Our production processes aim to be as resource-saving as possible. Here, the "everything from a single source" principle helps to avoid unnecessary transport and storage expenses. Our level of vertical integration is exceptionally high and the number of suppliers is therefore limited.

We cover the entire value chain with an 85 % level of vertical integration: From basic research in the software and hardware sector to development, design, production, sales, and service. Everything under one roof.

When it comes to value creation, we do not limit ourselves to standard systems alone. It's no accident that our motto is "There's no such thing as impossible". Which finally propels us to deliver top performances when implementing your specific requirements.

If we do need parts from suppliers, they are handpicked. They are mainly manufactured by small and medium-sized German enterprises. Technical parts are sourced 100 % from Germany and Germany's share of mechanical parts stands at 70 %.

And our component suppliers are often much more than just suppliers: We maintain partnerships and, like our customers, profit from sustained, long-term business relationships that we, as a sound, founder-managed business, place in the foreground of our day-to-day actions.

Creating values for others too: We are committed to fulfilling our social responsibility beyond our actual business activity by solving social problems. This includes our commitment to the community in the form of donations of cash, goods, or time. Employees we release from work take on tasks by contributing their expertise and supporting charitable or social organisations with their labour.

Making products safer. Protecting people.

As a hotbed of innovation with a worldwide customer base, we focus firmly on our customers' requirements. We know our customers and what they expect from us.

Their ideas and issues substantially determine our view of the market, the focus of our efforts and the direction of our activities regarding new products and technologies.

In many cases, our products contribute considerably to people's health and the safety of everyday products. It is also our aim to protect the health and safety of our customers and everyone who encounters our systems. We assess the health and environmental risks of our machines over their entire lifecycle.

We market and sell our machinery and systems in compliance with the relevant laws; we act sustainably in this respect and oblige our employees to adhere to ethical and moral principles.

Integrity and communication.

During the design stage, then in development and lastly in production, we make enormous efforts to consume less energy and other resources. We know our supply chain and where our supplier products come from. We ask our business associates to also comply with social and environmental standards.

We retain suppliers long term by involving them in our technology development and market success. This requires a close working relationship, combined with trust-based communication. Our suppliers have grown with us in the past and will continue to grow with us in the future. This approach builds trust and creates long-lasting partnerships.

We focus on companies from the region; in many cases these business relationships have existed for decades and are based on mutual respect. They are distinguished by mutual fairness and frequently lead to technology partnerships and other forms of close cooperation. Integrity ensures that employees, business associates and customers have confidence in the brand and our products.

At Wipotec itself, integrity is part of the corporate philosophy. Our values are practised by all staff, employees and managers. We promote integrity through staff selection and corporate culture.

In our company, integrity is also demonstrated by positive error management combined with working on solutions, by good communication with colleagues and customers, and by practising quality daily. It is important here that we always keep our promises. This behaviour results in customer loyalty and brand confidence; on the employees' part it results in identifying with the company, synonymous with motivation.

Management and employees work closely together at the point of value creation. In this way, employees in production can improve their processes themselves and optimise their effectiveness. The result is optimum use of resources and more efficient communication.

Helping people. Serving society.

What we are proud of: The machinery and equipment we produce, such as Wipotec checkweighers, effectively ensure the quality of products which are in everyday use. Our X-ray inspection systems guarantee the quality of food, thus protecting the lives of many people throughout the world.

Conserving resources and, especially in the case of food, preventing waste are some of our systems' most important quality features. Our globally competitive systems are also at the top of their respective product classes. This is how they establish our reputation as a world market leader. We have the implementation of far-sighted corporate strategy decisions to thank for our position in the market. Our innovative strength is also an important factor in this.

As a founder-managed company, compliance with good corporate governance is vital for our survival. It means that the management follows its own codes of conduct.

As a family-managed company with over 30 years' experience, this includes enduring, long-term partnerships and always putting the customer first.

In the competition for the best talents in the regional labour market, we offer the more attractive jobs. In return, our investment in training, our support of universities and the promotion of dual study programmes are rewarded by the fact that we can attract many qualified specialists and people with great potential.

By sponsoring young people, the company is also able to satisfy the demand for management trainees of a rapidly growing company like Wipotec.
Procurement.

Our purchasing conditions.
Wipotec has a powerful purchasing team that ensures production supplies at all times. With a vertical range of manufacture of 85%, purchasing is of particular importance. Our largest material groups are electronic components, sheet metal parts and housings made of stainless steel as well as turned and milled parts.
When selecting suppliers, we attach great importance to sustainability in addition to our very high quality standards. We therefore pursue a regional procurement strategy to keep supply chains short and thus reduce CO2 emissions. Further requirements to our suppliers are:
Tight communication, cooperation and flexibility
Compliance with our guideline on sustainable procurement and with our purchasing conditions
Transparent and competitive pricing
Digitalization of ordering processes
Producing sustainably.
Conserving resources.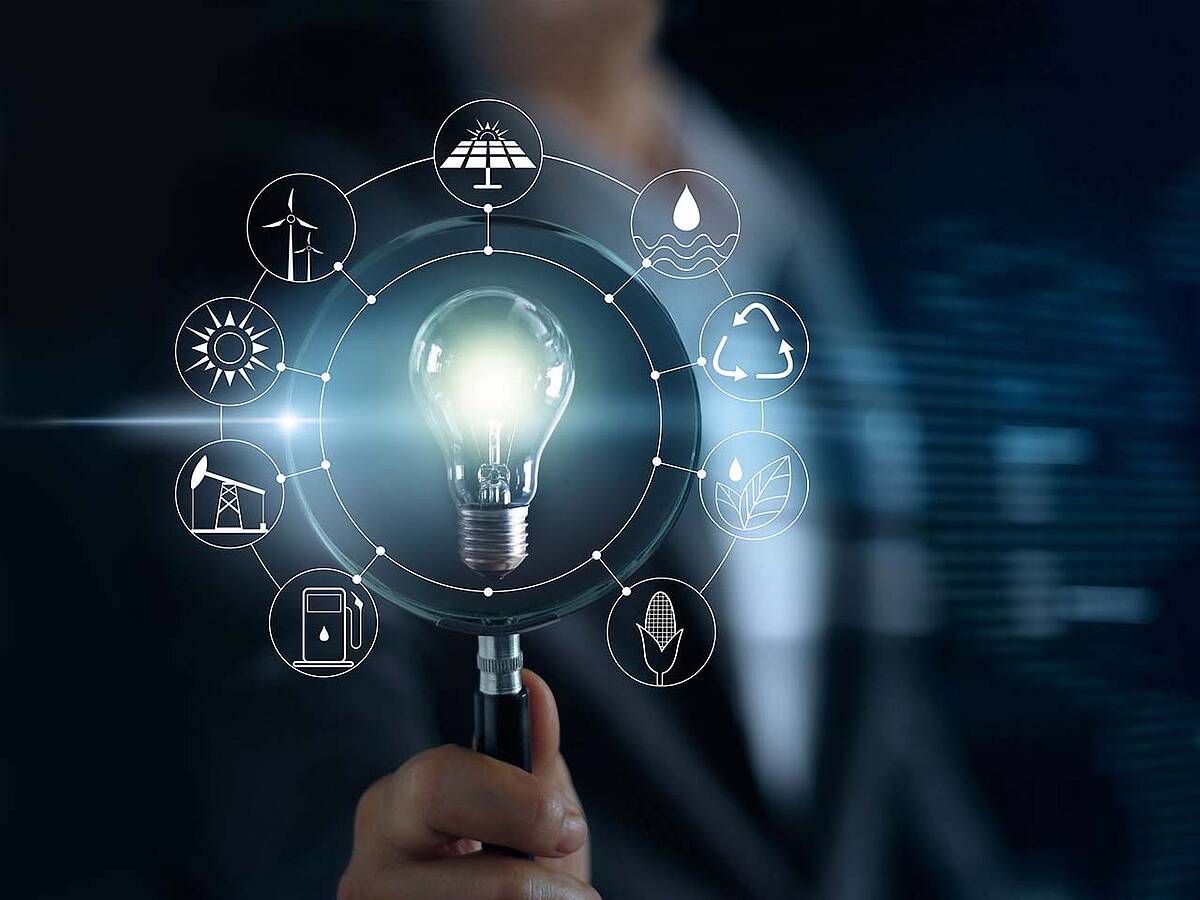 Our corporate goals are based not just on economic but also environmental and social factors. Wipotec uses all the potential of digitalisation to design business processes as well as products and services sustainably.
Let us start with the products: From a management perspective, the durability of our equipment is particularly important. Even machines with a production date close to when the company was founded (more than 30 years ago) are still in production use today. These exceptionally long service lives represent sustainability. Our machines conserve resources due to their long product lifetime.
Sustainable production is very important and is clearly one of our corporate goals. The energy we use comes almost exclusively from renewable sources. Not only the energy requirement of the production facilities but of the entire infrastructure is geared towards sustainability (due to the low-energy construction of production halls with underfloor heating). We have made considerable investment in our own solar farms and geothermal energy plants (on our own land) to achieve our goals.
Taking the pressure off the environment. Using renewable energies.
The efficient management of raw materials and energy is environmentally and economically worthwhile and desirable. The special vertical integration of the Wipotec value chain determines the energy requirements of our production. It is therefore particularly worth our while to identify potential energy savings in our production processes.
Our resource-saving management of upstream products, semi-finished products and energy takes the pressure off our environment and at the same time reduces the costs for production materials, energy, emissions, and disposal.
We use energy-efficient equipment, systems, and production facilities. Our energy management system covers our entire infrastructure and production. At our primary and only production site in Kaiserslautern, we obtain a large proportion of our electricity from renewable energies such as geothermal and solar technology and in this respect are aiming for complete self-sufficiency in the foreseeable future.
We use our own solar electricity to fuel our electric vehicles. In the field of e-mobility, we are also involved in a joint research project with Kaiserslautern University of Applied Sciences.
The facts
Use of a wide range of renewable energy sources such as geothermal energy and photovoltaics
Extraction of geothermal energy for heating and cooling the production halls and office buildings by means of underfloor heating and air-conditioning systems
Operation of a solar farm for generating our own electricity for production and electric vehicles
Production halls and administrative buildings constructed to passive house standards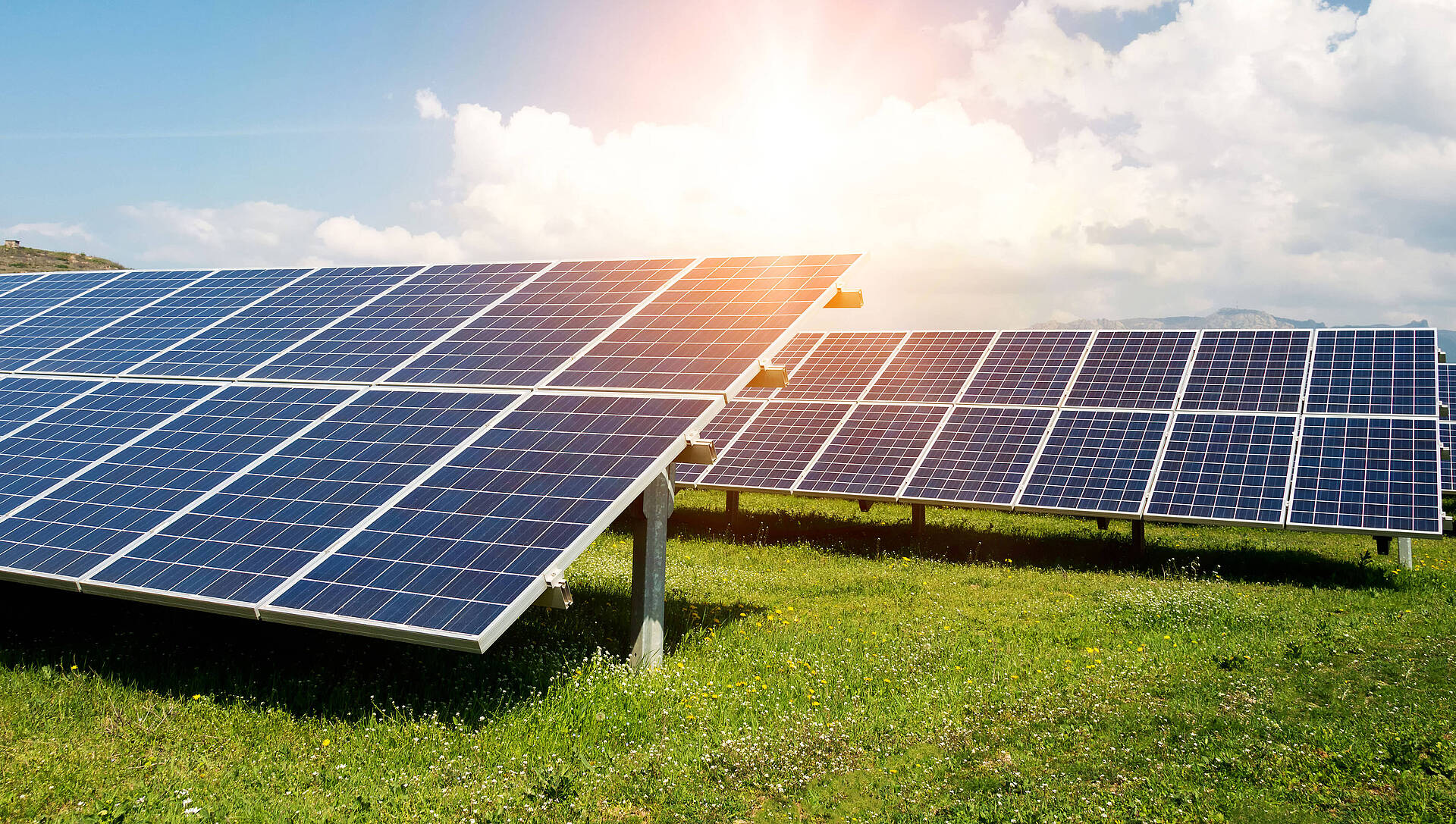 Protecting the environment
Protecting and preserving the environment is very important to us and we make a point of ensuring that our suppliers also understand and accept the environmental impact of their business activities. They should ensure a responsible approach to the environment and work continuously on reducing their environmental impact.
To protect the environment and the climate, our management and operational managers continuously improve the efficiency of our processes combined with sustainable use of raw materials. We make an important contribution by avoiding the use of non-renewable raw materials, carrying out proper waste disposal and consistently reducing pollutants and emissions.
The management and operational managers make an important contribution towards protecting the environment and the climate by constantly improving the efficiency of our processes combined with sustainable use of raw materials. We make an important contribution by avoiding the use of non-renewable raw materials, carrying out proper waste disposal and consistently reducing pollutants and emissions.
Carbon Disclosure Project (CDP)
WIPOTEC Gmbh demonstrates strong commitment to our environment day after day. Our customers appreciate this investment in our time and resources.
We have also made our environmental transparency data available to the Carbon Disclosure Project (CDP).
The publication of the data provides the basis for ambitious action and also serves CDP as a foundation for global progress towards a sustainable economy for people and the environment.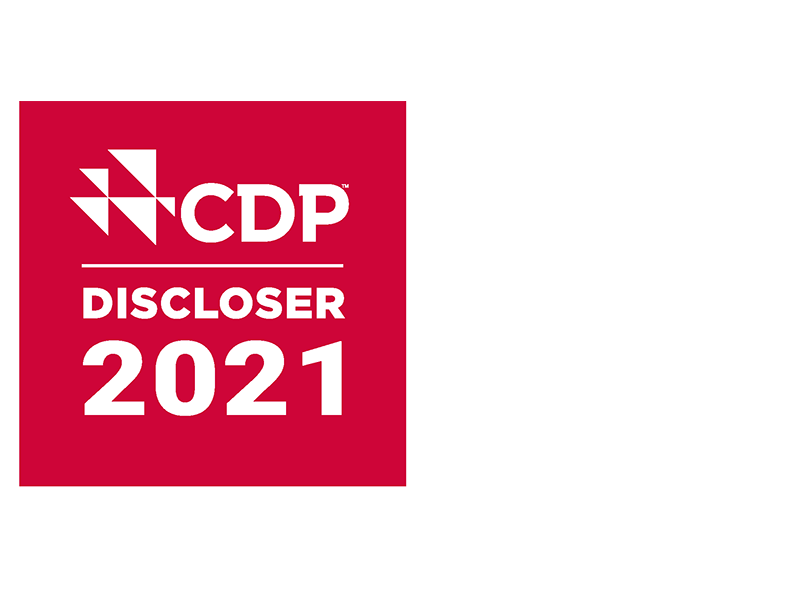 Lebenshilfe Westpfalz e.V.
"The positive aspects of a company-owned day care centre for children are remarkable in themselves but incorporating the integrative concept truly sets social standards."
— David Lyle, Executive Director
Bearing social responsibility. Fostering commitment.
Our social responsibility can be seen in our social commitment and the fight against social injustice.
In 2014, we opened a company-owned day care centre for children on our company site. A total of 55 children, including children under two and children with disabilities, attend the inclusive day care center and are cared for by a team of professionals.
In social terms, we boost the local environment and region, whether through cooperation with disabled workshop establishments or participation in community-supported sports events. Our talent promotion extends from cycling sponsorships and German scholarship grants to the funding of STEM school programmes to provide more young people with access to mathematics and science topics.
We encourage the voluntary commitment of our employees and support social project days for this purpose. Direct support ranges from disabled facilities and charitable organisations to sports promotion and animal welfare. Employees released from work by Wipotec implement social projects locally in relevant establishments.
We also promote education in the region by working with schools and universities, by awarding grants and supporting dual study programmes. The aim of setting up an "Environment – Technology – Social Services" skills centre is to inspire children and young people with enthusiasm for the exciting world of technology.
The systematic training and professional development of our employees and partners is a key building block of our strategy for optimising the sustainability of our production and supply chain. In addition to e-learning, we rely on specialist workshops for training and development at selected locations.
Modern Slavery Act.

Our responsibility. Our statement.
We at Wipotec believe that all human beings are born free and equal, and that the worldwide prohibition of slavery and forced labour is one of the absolute human rights. The United Nations and other global organisations have adopted legally binding conventions that are supposed to protect against slavery, servitude, forced labour and human trafficking. We take a zero-tolerance approach to any form of modern slavery. We do not knowingly do business with companies that violate these conventions or condone slavery, servitude, forced labour, child labour and human trafficking.
Today, modern slavery is also understood as the way in which people are dominated. How even today people are exploited. Therefore, we constantly strive to treat all our employees with respect and fairness. We are committed to acting ethically and responsibly and we focus on integrity and transparency in all our business activities.
We use systems to identify signs of modern slavery in our Group's companies and in our supply chain to prevent it. This procedure is an elementary part of our Group's corporate culture.
Our guidelines are part of our quality management system which all employees must adhere to because its provisions relate to their area of work. Above all, we understand that we bear the responsibility for all effects that our decisions and activities have on society and the environment. We will communicate these decisions and activities openly and comprehensibly. It also includes issuing this statement.
In view of progressive globalisation and the increasing complexity of value and supply chains, we acknowledge our global responsibility which includes the protection of human rights. By publishing its Modern Slavery Act Statement, Wipotec takes a stand against slavery and human trafficking, servitude and forced labour. Our statement is valid for all business units of Wipotec and their value chains.
We are issuing this statement to demonstrate what we are doing to ensure that there is no slavery and no human trafficking in our company and in our supply chains.
The statement below was prepared by WIPOTEC GmbH and is valid for all existing subsidiaries.