Attractively priced catchweigher for warehouse and intralogistics sector
The HC-Warehouse is the ideal solution for weighing applications in the warehouse and intralogistics sector. Wipotec has thus created the first scale in this price segment without compromising on quality and durability. Due to the innovative use of only one central strain gauge Weigh Cell, the HC-Warehouse is very robust and reliable. At the same time, it enables fast and uncomplicated maintenance.
Key Features
Transport speeds up to 1.2 m/s
Weighing range up to 50 kg
Predictive maintenance concept
C ommunication protocols Ethernet/IP, Profinet and Profibus
Protection class IP54
Your benefits
Very good price-performance ratio
Fewer breaks in production due to predictive maintenance
Especially robust due to the Wipotec weighing bridge
The predictive maintenance of the HC-Warehouse determines the optimal time for maintenance work and thus avoids unplanned downtimes. It also provides valuable process data such as throughput and motor current.
Designed for a weighing range of up to 50 kg and extremely resilient due to a powder-coated steel frame in sheet metal bending construction, the HC-Warehouse dynamic scale allows reliable control of picking and shipping units. Available weighing belt lengths from 600 to 1,000 millimetres and belt widths from 400 to 700 millimetres allow flexible integration into existing or planned transport systems. The HC-Warehouse is prepared for the communication protocols Ethernet/IP, Profinet and Profibus.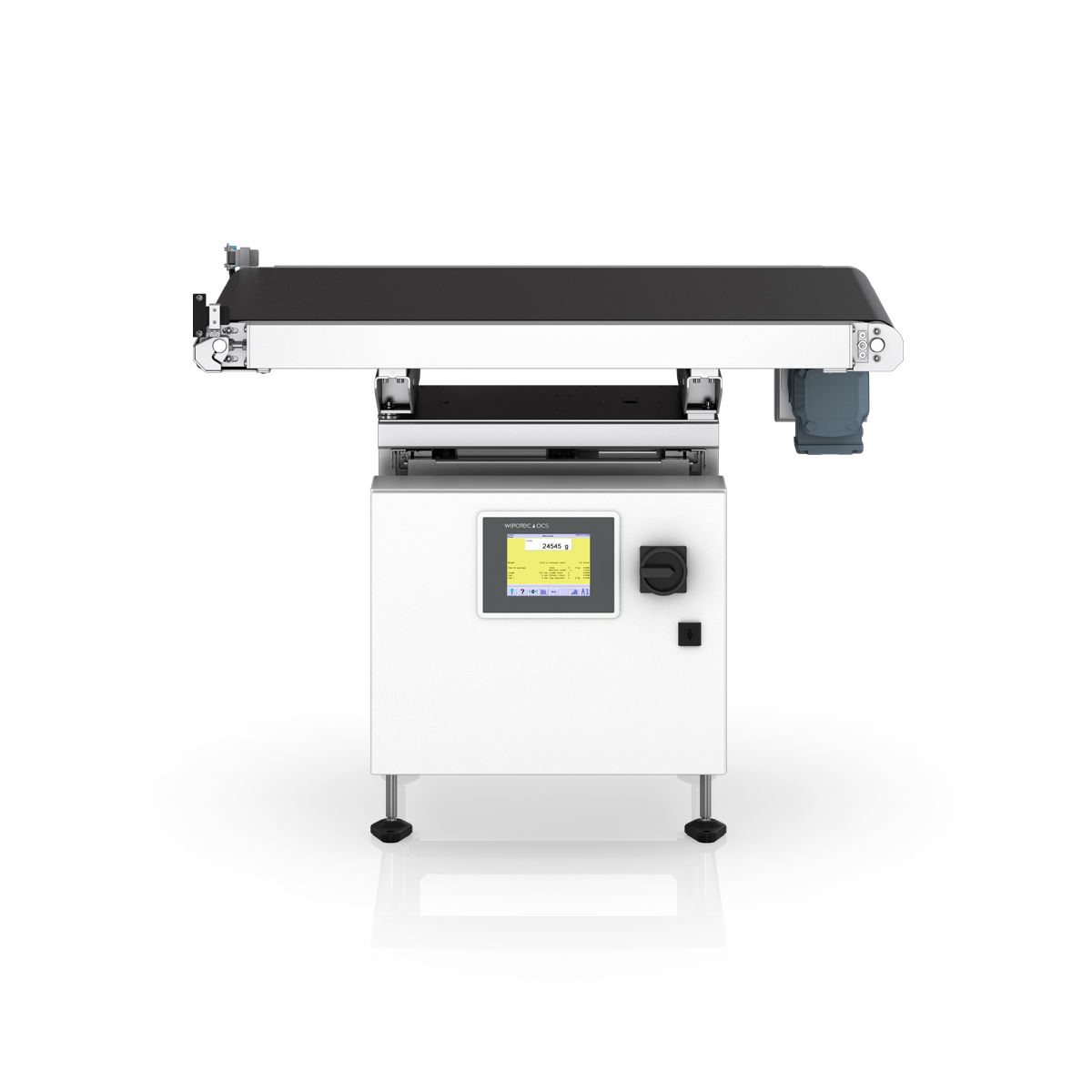 Further information on the topic of catchweighers
Active Vibration Compensation
Weighing Accuracy Analytics
Hello! How can we help you?