MADO's Sales Engineer, Pawel Augustyniak paid us a short visit at Wipotec
MADO Systemy is one of our longstanding partners, with a collaborative history spanning over 25 years. We deeply value the significant role their well-trained staff played in introducing our machines to the Polish market.
Pawel Augustyniak visited our headquarters in July 2023 to introduce Wipotec to one of his clients. During his visit, we organized a pleasant coffee gathering in our marketing department, and I had the pleasure of conducting a brief interview with him.
How long have you been working for MADO?
In August, it will be five years. I started as a service technician, and two years later I got the opportunity to move into the commercial area.

What is your specialty?
From my previous experience, I was able to get to know the Wipotec machines in deep detail, and now I can provide our customers with very high-level knowledge. Also, I joined Wipotec for the Brand Ambassador campaign and became the product manager for PI in Poland. Plus, I am the showman when the show truck is visiting Poland (Greetings to Gernot; see you on September 23).

Which Wipotec project is your favorite so far?
The one I'm currently working on. We found a 200 pcs/min solution for cans with milk powder and a very interesting rejection system, which is a 12-fold multisegmented rejection solution. The machine will be working with very specific product spacing, copying speed in both directions, dosing control, and much more. It is just amazing. Please watch the video place in the Interpack, it is a similar solution and you will be able to understand it more.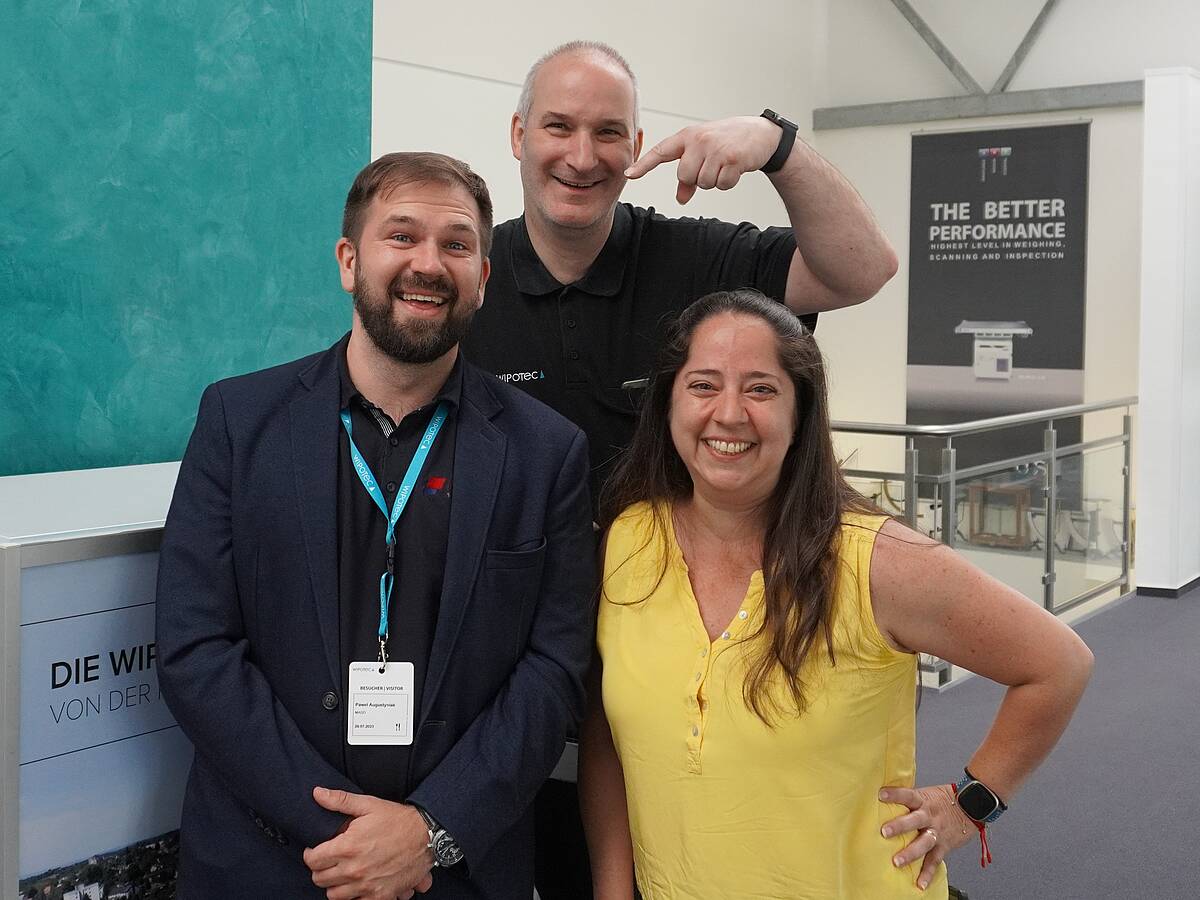 Did you read our newsletter (first edition, July 23)?
Yes!
What is your opinion about it?
I found it very friendly, interesting, and easy to read. Is there a plan in the future to also have a newsletter for customers? If that is the case, I would strongly recommend keeping it shorter but more sales-oriented.

Is there something else you would like to add?
As a personal experience, changing into the commercial field during the whole pandemic was hard to achieve my personal goals. I wanted to stay more in contact with the final customer and our partners, but with the whole pandemic restriction, I felt more on an island than in a commercial field. I am happy to start feeling that the world is moving forward and that being closer to people is again an option. Even though Kaiserslautern is so far away from Poland, it feels very close to me. I find it amazing how everyone welcomes you here. For example, I was here with my client, and Wipotec's CEO, Theo Düppre, just came and greeted me like old friends do. We made some small talk, and continued our tour around the company. That was such a great impression for my client, and to me, it felt like a good shoulder tap. I found it very motivational.
We sincerely appreciate Pawel's time and presence in Kaiserslautern, and it was a pleasure to have him with us!