The SL-E Weigh Cell covers the weighing range up to 70 g. It has been specifically designed as a compact sensor component and is especially suited for installation in multilane applications with centreline distance of 29 mm or more.
The SL-E Weigh Cell is ideal for integration into production machines for tea and coffee capsules.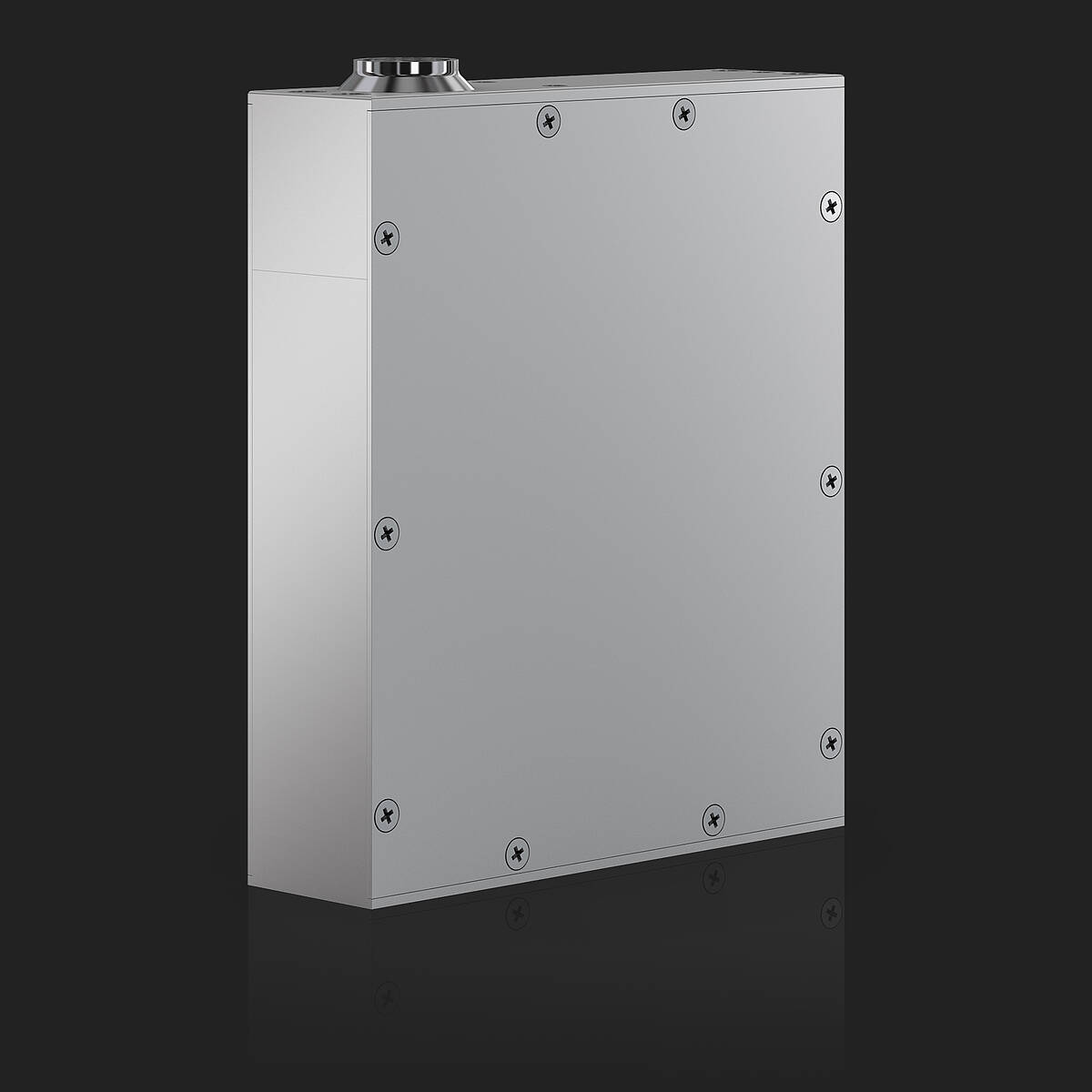 Weighing range up to 70 g
It can be raised in time with the machine cycle to ensure that the capsule is discharged as necessary from the transport plate for weighing. Systeminduced active self-damping guarantees the shortest possible measuring times while maintaining the highest resolution. All the necessary functional elements are integrated in a compact housing. No other external components are necessary.
The Weigh Cell is connected using customary standard cables.
| | |
| --- | --- |
| Max. weighing range (g) | 70 |
| Display value (g) | 0.001 |
| Max. dead load range (g) | 25 |
| IP (protection class) | 40 |
Weighing range up to 70 g
Minimum dead load 25 g
Very slim construction in aluminum housing with integrated electronics
Multilane applications starting from 29 mm centerline distance
Interface 1: CAN
Interface 2: RS 232 for service and configuration
Sampling rate: 1 ms
MMS capable (Modular Multilane System)
11: Bus operation
13: Binary I/O channels (1 input/2 outputs)
34: Interface connection at the bottom
With the optional CFI (CAN-Fieldbus-Interface) it is possible to connect to a variety of industrial fieldbus systems.
Tea and coffee capsule machines
Multilane weighing systems
In-Process-Control applications
Custom machine engineering
Filling and packaging machines
| Type | Weighing Range | Load Range | Display Value |
| --- | --- | --- | --- |
| SL 70/25-E | 70 g | 25 g | 0.001 g |
Hello! How can we help you?