Startup Kit


with Fastcheck Software
The startup kit is used to commission, control, and convert interfaces of installed or not installed Weigh Cells. It is possible to connect the Weigh Cell via Service Power Pack (SPP) to a PC or a CAN bus compatible device. The necessary voltage supply of 24 V DC is provided to operate the Weigh Cell. Furthermore, data are converted to standard interfaces (converting interfaces RS 422 to RS 232). Data transmission of Weigh Cells with CAN interface is performed over CAN bus interface. Optionally it is possible to control the recording of Weigh Cell communication with help of a trigger signal.
Fastcheck software makes it possible to monitor communication by means of the serial interface to various terminals in a comfortable way. Furthermore the Fastcheck program is equipped with an online help system. With the power supply plugs included in the delivery scope it is possible to use the commissioning kit in various countries with the prevailing power supply. The LEDs show the different operating modes, data traffic, and voltages.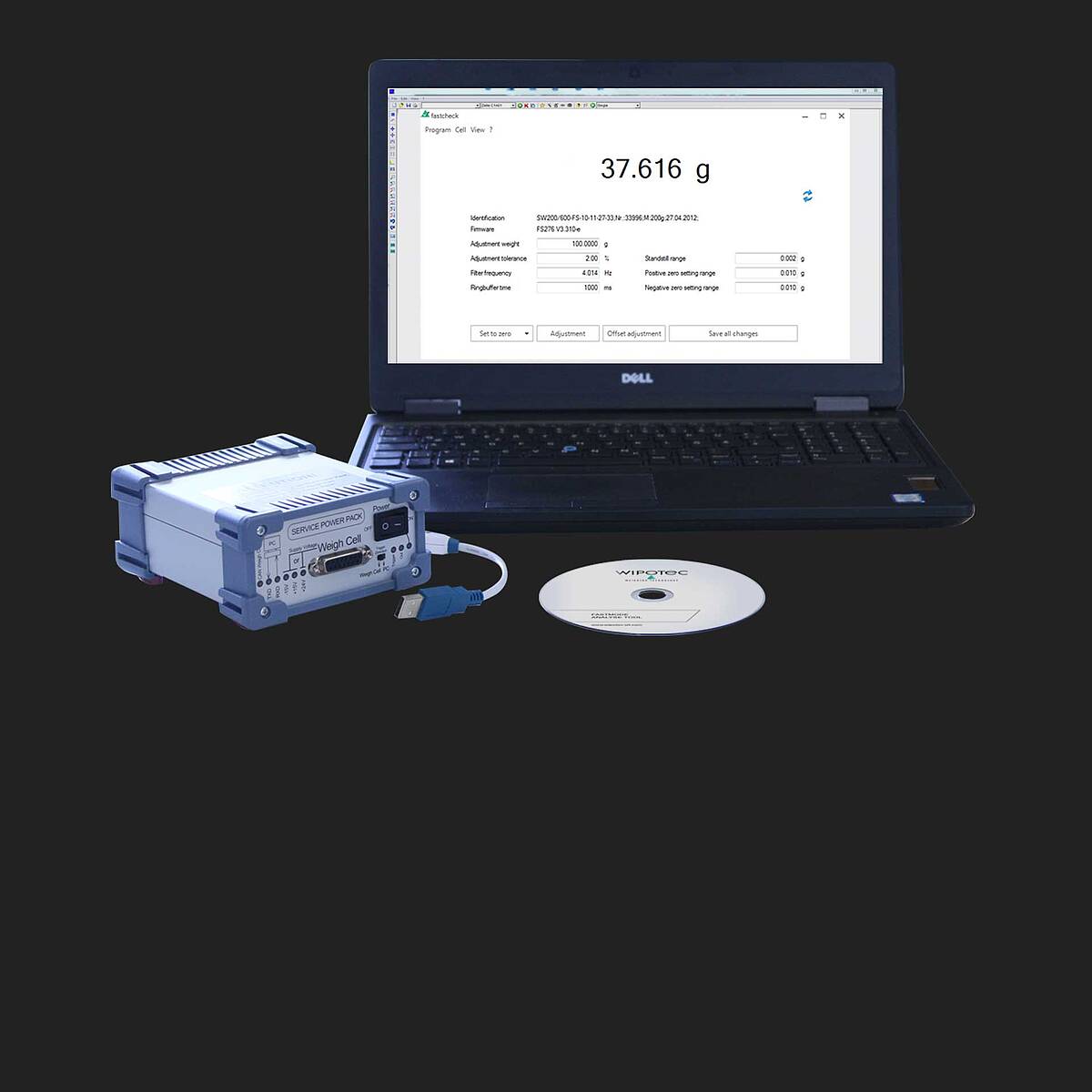 Hello! How can we help you?