How Flexible is your Serialization Solution?Or Why Pharma Companies Should Avoid a Vendor Lock-in?
As companies around the world implement the necessary changes to become compliant, it will add an increased level of cost, risk, and especially complexity to today's operations.
Specifically, production floor and warehouse equipment should be able to exchange information with a customers' business system throughout the drug's packaging lifecycle. However, they do not indicate how this data should be exchanged. There are currently multiple vendors in the industry offering serialization solutions to accomplish this, but these systems are proprietary and are often unable to communicate with each other.
Challenge: Avoiding Dependency on All-in-One Vendors
Most vendors do not only sell serialization equipment, but they also provide the software and its integration into a company's IT infrastructure. As soon as such software is installed, it can be connected only with that vendor's hardware. In this scenario, it leaves the pharmaceutical company with an inability to do business with any other vendor, since the software, and often the hardware, are incompatible with each other. But in a business like the pharmaceutical industry, where constant changes are commonplace, systems need to be flexible enough to accommodate those changes.
Solution: Open Serialization Communication Standard (Open-SCS)
A consortium of pharmaceutical manufacturers and vendors are answering this call to action through a group collaboration called the Open Serialization Communication Standard (Open-SCS) working group. Its goal is to develop an industrial interoperability standard for healthcare packaging serialization regulations that improves deployment efficiency and reduces the high cost of compliance. Open-SCS enables a pharmaceutical manufacturer to follow a "best-of-breed" approach for different product presentations (carton, bottle, pouch, etc.) and pick the most suitable vendor for the particular application.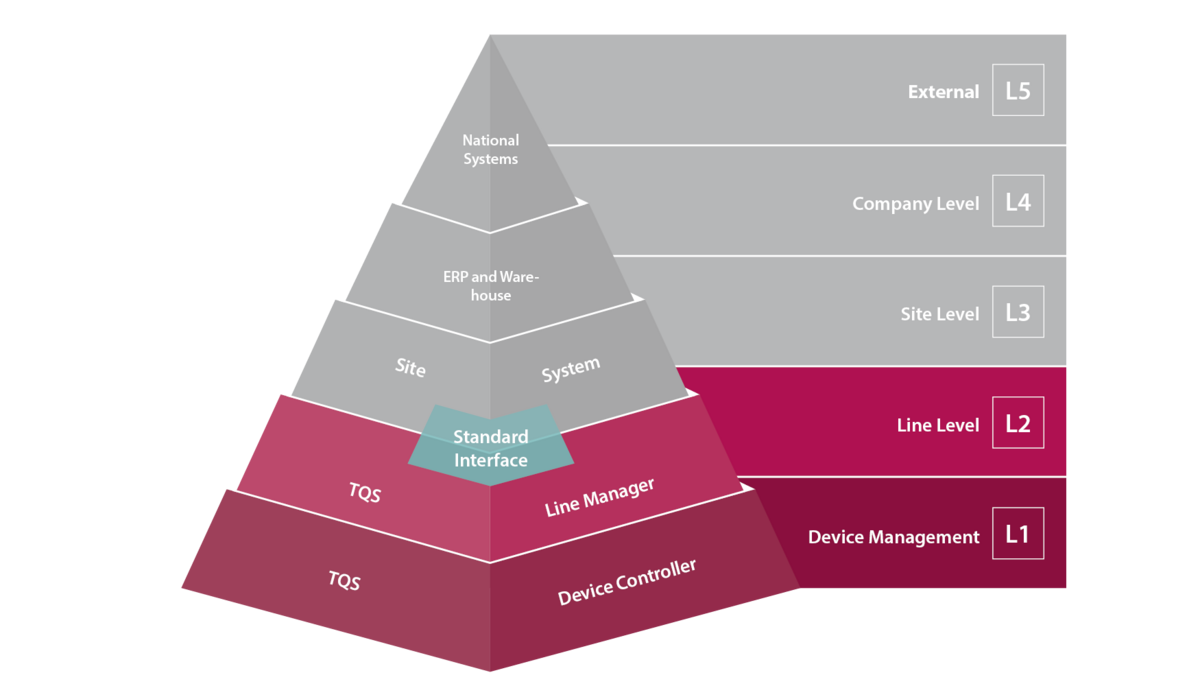 TQS: Open XML-Interfaces for Maximum Flexibility and Compatibility with any Site Level Software
TQS relies on the use of open XML standard interfaces, avoiding the creation of any proprietary island solutions. The TQS Line Manager software gives you the lowest possible IT overhead. The work order data can be input directly into the machine. The Line Manager software runs on any TQS module on the line and can easily and conveniently connect to a variety of Level 3 providers. The core of the Line Manager software is the production database which stores the data during the production operations. In the event of a temporary server and network infrastructure failure, the production line is secured by means of a local buffer memory. The permanent data storage is performed only in the site management software system (L3). Open and standardized interfaces ensure unrestricted use with regard to all machines and components already in use at a manufacturer's site.
Source: Paving the road to compliance: Serialization standardization through OPEN-SCS (white paper) by Volker Ditscher and Martin Kühn.